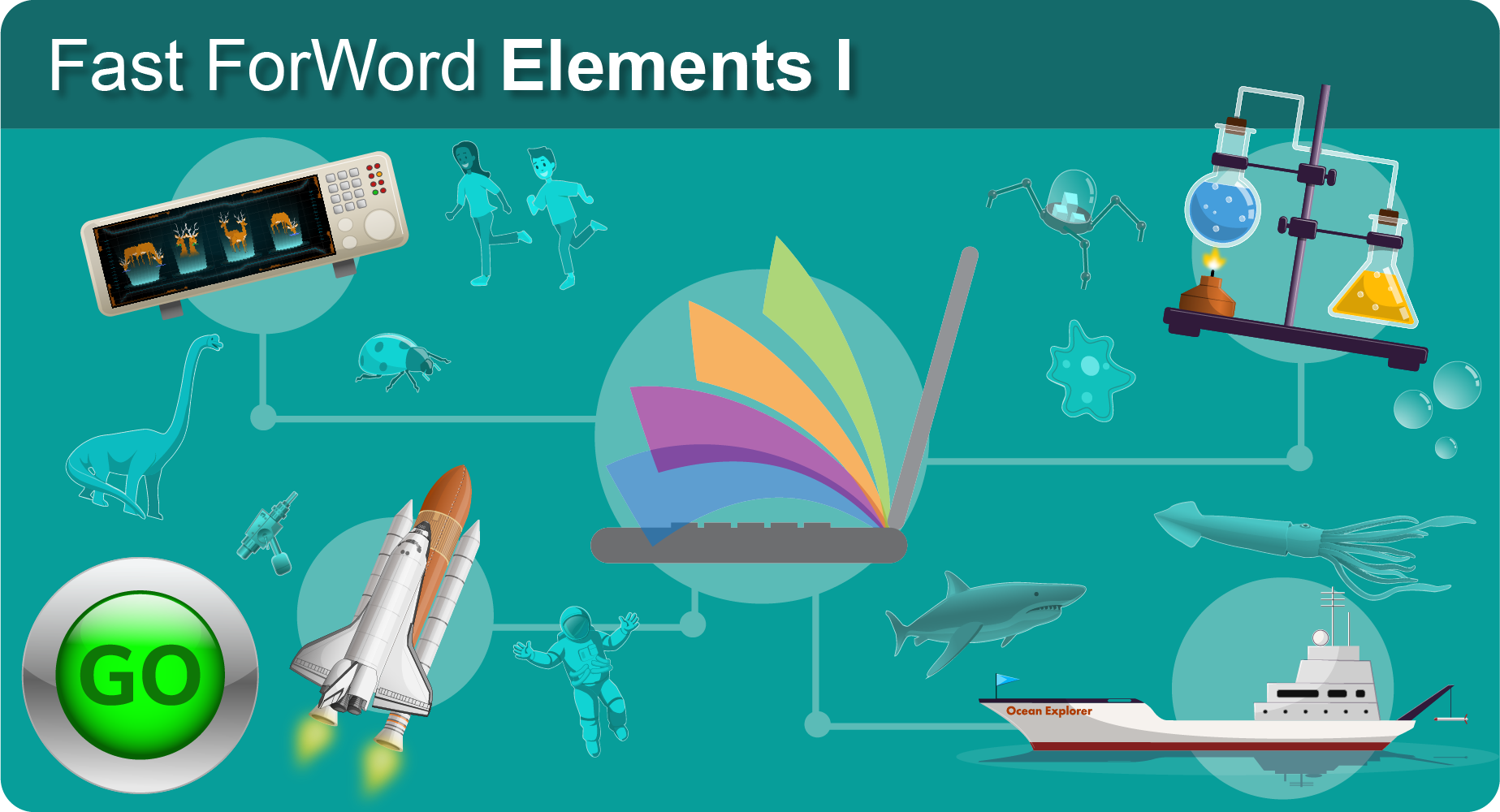 Fast ForWord® Elements I builds cognitive, language, and literacy skills for the adolescent student.
Elements I delivers the rewards, instant feedback, and socially safe learning environment secondary students need to stay motivated and become college- and career-ready learners and readers.
The programme engages the adolescent mind with age-appropriate content, adaptive exercises, and leveled reading selections which dynamically adjust to reading skill attainment and student progress. Exercises are designed to promote confidence and student agency while  providing real-time and personalized corrective feedback.
This new and improved replacement for the Literacy component includes the following enhancements:
 Fresh, engaging exercise designs provide the right blend of variety and predictability to maximize motivation for adolescent learners, while progress celebrations at consistent increments keep them involved.
A consistent "heads-up display" in each exercise provides students with real-time feedback during their Elements I sessions, including progress details, streaks and points, and easy access to self-help.
Integrated, immediate, corrective feedback helps adolescent learners stay motivated and progress more quickly. Students have more autonomy in getting themselves "unstuck" and back on track with automated interventions that provide just-in-time support.
Explicit instruction on language concepts, grammatical structures, and vocabulary, which is particularly helpful to English language learners and special education students.
Increased adaptivity creates a more personalized experience, enabling learners to fast-track through content they find easy and slow down when the content gets challenging. Greater gains can be achieved when each learner spends more time working in the zone that's the correct level of difficulty for them.
Additional demo access points lets students dig deeper when previewing tasks in an exercise.
The following scope and sequence explains the tasks involved, the language and reading skills targeted and the cognitive skills developed.
Download Scope and Sequence Guide pdf  Elements I