Is your child struggling at school or finding reading and learning difficult?
Maybe, you as a parent just know that your child is not meeting his/her potential and that there is something holding him/her back, or your child may have dyslexia, APD, language difficulties, be on the autistic spectrum or be an English language leaner. Smart Processing is here to help. I am committed to helping your child using proven software and therapies that can provide positive life changing effects.
Fast Forword® programmes ensure students develop the cognitive skills essential for English language and reading. These programmes accelerate your child's learning, enabling your child to learn more effectively and benefit from teaching in school.
Potential benefits of training on Fast ForWord®:
* Language and/or reading skill level raised by up to 2 years in as little as 3 months training.
* Able to answer questions quicker in class
* Removal from the SEN register, no longer requiring any extra support in class
* No longer needing Speech Therapy
* Vastly improved social communication with peers
* Grades improved across all subjects
Why choose Smart Processing?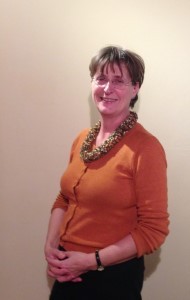 * I'm a Professional, personal on-line tutor that ensures your child is assigned to the correct product and advanced when ready.
* I regularly monitor progress remotely
* You get Weekly progress reports
* Full e-mail and telephone support one-one with the same tutor at all times
* I specialise in remote tutoring helping clients throughout the UK and Europe
* I can carry out an assessment of your child's auditory processing abilities
* Try before you buy – demo exercises available so that you can see if the programme will be suitable before you purchase.
To find out if Fast ForWord® is suitable for your child contact Mary today